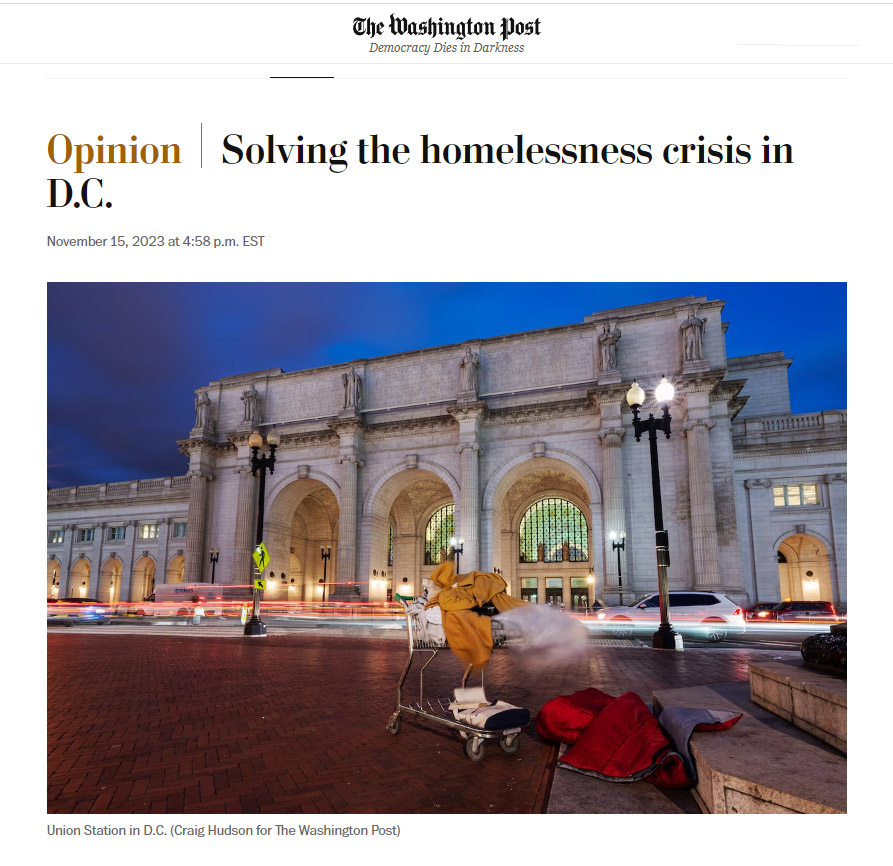 On November 15, 2023, The Washington Post published an Op-Ed response by Pathway CEO Sylisa Lambert-Woodward to the Metro column, Can we solve homelessness? A program at Union Station is a huge step, by Courtland Milloy (Nov. 7, 2023).
Lambert-Woodard – "I appreciated Courtland Milloy's Nov. 8 Metro column, "Can we solve homelessness? Program at Union Station could be a big step." As the chief executive of Pathway Homes, a regional nonprofit that helps people with serious mental illnesses, substance use disorders and other disabilities find a home and get appropriate services, I loved reading about the Amtrak police chief and his partnership with The h3 Project that is helping people experiencing homelessness at Union Station recover their lives.
The humanity shown to these citizens — who are struggling and often invisible — is a reminder about the importance of caring for our neighbors. The people experiencing homelessness in our community are real people — with histories, dreams and loved ones — who need help reconnecting. I applaud Amtrak's compassionate police chief and his vision for working with nonprofits to solve an issue and change lives.
Thanks also to Mr. Milloy for putting a face on homelessness and sharing the stories of institutions and nonprofits that are finding compelling solutions. For everyone involved, the commitment, work and reporting will have lasting and positive consequences for those who are homeless and our region."