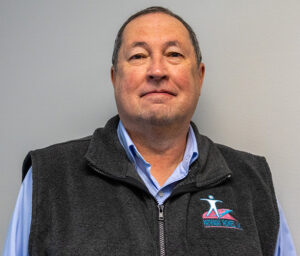 Clements takes over for Retiring CFO Brenda Brennan
FOR IMMEDIATE RELEASE
Contact: Shawn Flaherty, 703-554-3609
Pathway Homes has named Bob Clements as Chief Financial Officer (CFO) for the growing, regional nonprofit. Clements reports directly to Sylisa Lambert-Woodard and takes over from long-time CFO Brenda Brennan, who is retiring after 32 years with Pathway Homes. 
"We welcome Bob to the team.  Our role in helping solve homelessness is growing and is more important than ever.  Bob's expertise in leading accounting and finance will help keep us moving forward to meet our community's needs," explained Pathway Homes CEO Sylisa Lambert-Woodard. "We thank Brenda who has been an integral part of our team through the formative years, ensuring that our nonprofit was positioned to effectively serve our clients. She is leaving a legacy that helped thousands, and we wish her a wonderful retirement." 
Clements is a detail oriented and progressive thinker with years of experience in corporate and non-profit accounting of various sizes, and diverse companies and not-for-profit associations.  In this role, Clements will oversee administrative and accounting personnel, ensuring regulatory compliance of financial, program, human resource management and personnel policies. As a member of the leadership team, he will work directly with the CEO and Board of Directors in the strategic operations of the organization, which owns, leases, and manages over 500 properties in Northern Virginia to help those facing homelessness. 
Most recently, he served as CFO of Knollwood Retirement Community in Washington, DC where he managed the accounting, financial and IT functions for an established Continuing Care Retirement Community (CCRC) serving military officers, high level government employees and their immediate families. Prior to that, he was controller for Dworbell, Inc. where he managed the accounting, IT, and membership services for not-for-profit association clients.  He also served as CFO and assistant treasurer at Vinson Hall Retirement Community/Navy, Marine Coast Guard Residence Foundation, where he helped manage a $9 million renovation to existing facilities and an $86 million expansion. Clements is a CPA and received his B.S. in Accounting and Finance from Virginia Tech.   
Clements joins Pathway Homes during a period of growth as the nonprofit expands its work into Washington, DC to help locate unsheltered individuals and families in DC and get them into housing.  In collaboration with the District's Community Partnership for the Prevention of Homelessness, Pathways will serve homeless individuals and families throughout DC in areas where the greatest need is identified.