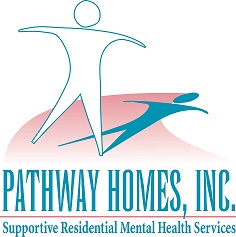 Pathway Homes Expands Supportive Housing Services in Fairfax, Prince William, and Alexandria to Serve More People with Mental Illnesses
FOR IMMEDIATE RELEASE
Contact: Shawn Flaherty, 703-554-3609
FAIRFAX, Va. (July 19, 2022)— Pathway Homes was awarded a contract that expands permanent supportive housing services to serve more people with serious mental illnesses in Fairfax, City of Alexandria, and Prince William County.  Pathway Homes, a regional nonprofit providing mental health services—starting with safe, stable housing—to individuals marginalized by poverty and inequity, operates this regional state-funded program that currently provides permanent housing and supportive services to 140 clients and with this new contract will be able to reach another 60 new people.
"We are pleased to be expanding our specialized and life-changing services to reach more Northern Virginians. Ensuring people struggling with behavioral health challenges live their best lives is an investment in the health of the whole community. It starts with a stable home," said Sylisa Lambert-Woodard, CEO, Pathway Homes.
Through this expansion contract, Pathways is growing its partnership with the community service boards in the City of Alexandria, Fairfax County, and Prince William County to continue working with 140 very low-income individuals currently served across Northern Virginia in this permanent supportive housing program. As part of the expansion, Pathways is acquiring 60 additional one-bedroom units to serve 60 more clients. In this regional role, Pathways secures and manages affordable housing and supplements the case management and other social services provided by the local community service boards to help program participants attain housing stability and long-term self-sufficiency. The services are customized to meet each individual's specific needs.
In partnership with the Community Services Boards in the City of Alexandria City, Fairfax County, and Prince William County, Pathways works with individuals who are:
In state psychiatric facilities who are being discharged into the community
Experiencing chronic homelessness or who are literally homeless and at risk of becoming chronically homeless
In supervised residential settings who want to live more independently
Unstably housed and frequent users of hospital, crisis, or criminal justice system intervention
Pathways has proven experience at providing these services.  In fact, of the individuals receiving services in 2021:
Only 15% required inpatient hospitalization to maintain stability or community placement
93% were able to successfully maintain housing in the community
86% reported a high level of satisfaction with these services
59% of individuals receiving services were consistently engaged in productive, structured activities
19% of individuals receiving services are employed at least part-time, in line with the national average for this population
For more than 40 years, Pathway Homes has enabled thousands of people in Northern Virginia and Central Florida with serious mental illnesses and other co-occurring disabilities to get housing and supportive services to help them recover their lives. Following the housing first model, Pathway Homes is a partner in preventing and ending homelessness, ensuring 1,553 people in 2021 had access to services and to 505 permanent supportive housing units in communities of their choice.